Here's what we came up with as Team Minnesota to Do Good in our "community":
• Hand out wildflower seed packets to participants to encourage families to grow flowers and give them to their neighbors
• Color drawings/rubs on recycled flower seed paper that can be torn up and planted in a garden
• Have families write how they can do good in their own neighborhood for the environment and pin it to a map of Minnesota
• Educate families on ways to Do Good in their Neighborhood; picking up litter, saving water, etc.
We're all so excited for so many reasons! We're excited to share with the kids who come to the Science Museum about how to Do Good in their communities. Excited to meet other MN bloggers, and a chance to be at the Science Museum.
So, big question for you…How do you do good? Do you visit a shut in? Do you deliver Meals On Wheels? Do you recycle? Share your ideas with the rest of us!
We'd love to meet you if you're going to be in the area! Here's where we'll be from 10am-1pm:
120 Kellogg Blvd. W, St. Paul, MN 55337
Here are the other MN bloggers participating in Do Good Day: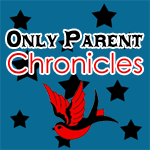 Where else can you find Do Good Day participants? Check it out:
I'd like to thank 77kids.com and The Motherhood for putting this group of bloggers together for Do Good Day!
Where to find 77kids:
Where to find The Motherhood: