I was so excited to be allowed to review the SodaStream. Last year my oldest daughter graduated from high school. One of her BFFs was graduating too. She actually had a theme to her party: a coffee house! They made their version of Italian Sodas and hot coffees. They had a SodaStream before I even knew what one was.
Whenever we'd go over to their house, we had a soda. And, when the daughter went off to college, I figured she'd be taking the SodaStream with her. I guess T.P. liked it too much and kept it for herself (and the rest of the family).
I received the Genesis in red for review. Here's what SodaStream says about the Genesis:
The Genesis soda maker is based on modern slim-line design which looks beautiful in any kitchen, and is a great choice for small kitchens. Among the Genesis features are: automatic access gas release mechanism, an attractive and unique color variety, a clever design ensuring minimum space taken on work top, customized carbonation level, and and easy to clean drip tray.
I also received a great selection of Flavors! Their selection is insane. Here's what I received:
Diet Root Beer, Lemon Iced Team, Orange Mango, Cola, Diet Cola, Diet Pink Grapefruit, Energy, Diet Lemon Lime, and Ginger Ale. Now, I am not a fan of Diet anything! LOL
T.P. pulled the box apart and set up the SodaStream in about 30 seconds! Thankfully she had SodaStream bottles with cold water. Her son drinks these pretty much on a daily basis. I didn't realize that we needed cold water. Glad she's a pro. As soon as the Genesis was together we made the decision to open the Diet Pink Grapefruit. They also sent me 3 SodaStream's all-natural, unsweetened MyWater flavor essences.
With 3 presses of a button, our drinks were done!! In went the ice and down went the drinks. It was soooo refreshing. Yes, I knew it was Diet, but the flavoring made it possible for me to overlook the Diet taste. One thing she forgot to do was put the flavoring in the bottle of water before she made it a soda. Oh well, it was so yummy I have no idea how it would've been different.
T.P.'s one request was that the CO2 bottles be available in more places. They have to go to a camping gear store to exchange the bottles. The awesome thing about the CO2 bottles is how long they last. They still had one of the bottles from the party nearly a year ago! The flavors expiration date last a really long time, also.
SodaStream is environmentally friendly. Check out how they are helping the environment, aside from the obvious, which is replacing bottled water! You can find out more here:
http://www.sodastreamusa.com/environment.aspx
I surprised T.P. by telling her I was giving her all of the SodaStream supplies and the maker. She has been a vital part of my life for the last 12 yrs. I don't get to see her often even though we go to church together. Our daughters are BFFs and have a special friendship. T.P. has given me what we call Scone Interventions and she blesses me with her specially made scones at just the right time. I knew that her daughter loved these sodas and has wanted a maker forEVER! I was so tickled to be able to give this to her!
I'd like to thank SodaStream for sending me the Starter Kit to review. The opinions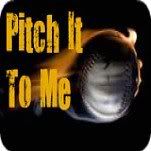 expressed in this review are completely mine. I want to thank the ladies at Pitch It To Me for sharing about SodaStream!